Forte
Dealer of Tone Tubby







Forte Musical
member is offline








Joined: Dec 2010
Gender: Male


Posts: 33

40/40 review
« Thread Started on Feb 19, 2011, 12:04pm »

---

Until recently I had limited experience with this speaker. A client ordered a 1x12 cabinet loaded with the 40/40. He paid for the speaker up front and he graciously gave me permission to use the speaker while his cabinet was being built.

I tried it with a Marshall JMP, Vox AC30, and a Vox AC15. Used it at band rehearsal for a couple weeks, and we play frickin' loud.

Now, hemp cones in general aren't my thing. I like british-voiced speakers that have bark and bite. Just my personal taste. The 40/40 seems to blend the benefits of a hemp cone (smooth high end, holds up well at high volumes, relatively clean) with the character of a well broken in british speaker (more upper mid 'bark', more sizzle, more in-your-face tone). To me, it sounds like a smooth G12H-type speaker. What really surprised me was the clarity and sparkling highs. Every hemp cone I've ever tried was a little too dark for my taste. This speaker has clarity, sparkle, and chime, yet is not fizzy or harsh.

This is a great speaker for a reasonable price. I think it would work well with a variety of amps and styles. I can't believe this speaker isn't more popular. I love it.

---
chptunes
Administrator








Founder of Tubbyville
member is offline




Tone Tubby Tone





Joined: Nov 2010
Gender: Male


Posts: 10,304
Location: Erie, PA

Re: 40/40 review
« Reply #1 on Feb 19, 2011, 2:20pm »

---

A great speaker indeed, Dave. I've owned a couple of them. Yea, the 40/40 has about 10% more high frequency response than the Alnico H1E [according to A Brown Soun].

Dave, I think the 40/40 would be the perfect match for your new 112S (sealed) cabinets. Underneath an Alnico Tubby loaded 3D112, the tone would be flowin'.. maybe a special 110S would be a better match, cause those 12" 40/40's are rated over 102db!!

I'm glad you like it Dave. Those 40/40's are a wonderful value, I agree.. less than half the cost of an Alnico Tubby.

John (A Brown Soun) told me that Angus Young uses the 40/40 instead of Celestion Vintage 30's now.




---
Mark N
Junior Member




member is offline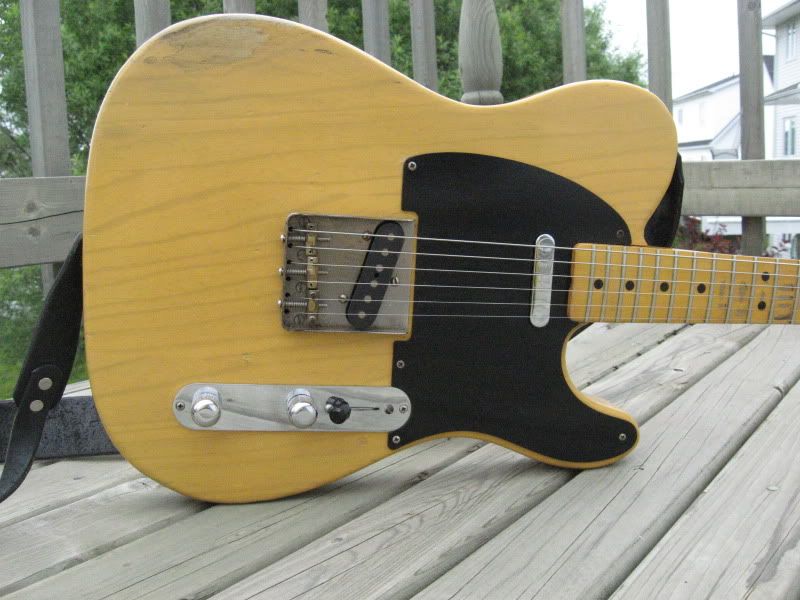 Joined: Dec 2010
Gender: Male


Posts: 184
Location: Woodstock NB Canada

Re: 40/40 review
« Reply #2 on Feb 22, 2011, 5:33pm »

---

Dave, great way to sum it up...I have one in my Maz Jr....great response clear across the range in my opinion....it's punchy too! At least that's what I would describe it as...thanks for the review!
markT
Junior Member




member is offline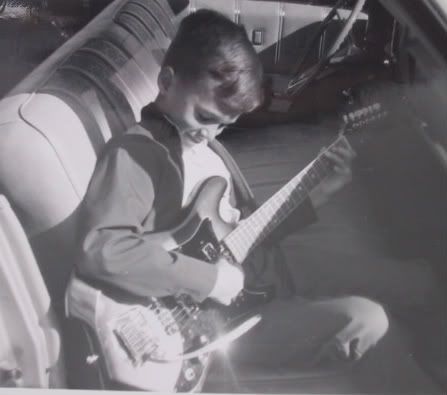 Joined: Nov 2010
Gender: Male


Posts: 184
Location: Greenville, SC

Re: 40/40 review
« Reply #3 on Mar 3, 2011, 9:35am »

---

Yes, great review Dave. I had a 10" in a Fender Pro Jr and it was really nice.

---

Dr Z amps & Clark amps, Good guitars & Tubby's....